Meet the Core Team Behind Your Luxurious Ride
Navigate through the operational heart of Contact Limo LLC, and see what drives our dedicated homebase team in Kenosha, Wisconsin, to ensure your journeys are smooth, timely, and luxurious. With an extended network of vetted drivers and partners, it's the camaraderie and expertise of this core ensemble that sets the roadmap for unparalleled service. Get to know the faces and stories fueling your luxurious rides.
Unwavering Excellence: We embody perfection, from the moment you reach out to the instant you arrive at your destination.
Transparent Integrity: Our straightforward approach is rooted in clear communication and honest dealings, ensuring a bond of trust with no hidden surprises. Our adherence to regulatory compliance, as evidenced by License #198597, further solidifies this trust, showcasing our commitment to operating within recognized standards and ensuring your peace of mind.
Punctuality: Your time is invaluable, and our unwavering punctuality ensures it's well-spent.
Who We Are
Delve into the driving force behind Contact Limo LLC's esteemed reputation. Our homebase team in Kenosha, Wisconsin, along with a wider alliance of vetted drivers and partners, crafts the essence of our exceptional service. Each member brings a unique skill set, contributing to a collective expertise that navigates the road to unparalleled customer satisfaction. Their diverse personalities, seasoned experience, and shared dedication to excellence are the coordinates guiding your luxurious travel experience. Now, let's steer towards the individuals who make your journey with us extraordinary.
Top rated customer service
Flawless airport rides
Always on time
Transparent pricing
01
We're right there when you need us. Maybe a bit early.
02
We go the proverbial extra mile to keep you safe and comfortable
03
We moonlight as unofficial guides of the area, ask away
04
Our exceptional customer service is worth mentioning one more time
Alina S.
The Customer Care Maestro
"Creating seamless connections, one client at a time."
City

Kenosha WI

Languages

English, Romanian

Admires

Kindness & Efficiency
From the moment Alina answered the phone and described the extent of their services, I had already decided I would look no further. Alina was professional, thorough, respectful and CARING about providing transportation for my family traveling from Kenosha to ORD.
Read full review
Nadine S.
About
Transportation Tenure:
Alina's 5-year tenure in Passenger Transportation enriches Contact Limo LLC's operational rhythm, ensuring your journey is nothing short of perfect.
Service Expertise:
With over 20 years in Customer Service and Management, Alina crafts a service experience that's personal and effortless.
Educational Background:
Her Business and Management degree is the bedrock of operational finesse at Contact Limo LLC.
Off-duty Interests:
Outside work, she delves into documentaries, drama films, and adventures through books and travels.
Role at the company:
As your initial touchpoint at Contact Limo LLC, Alina sets the tone for a harmonious journey.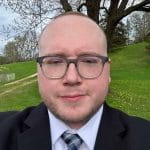 Jason P.
The Wheel Artist
"Every turn of the wheel is a step towards meeting our clients' needs."
City

Kenosha WI

Languages

English, Romanian, Spanish

Admires

Honesty & Punctuality
Jason was a careful and respectful driver, I already booked Contact Limo for my return flight next week. I will definitely booked with them again on my future visits.
Read full review
NIAX
About
Driving Experience:
Jason's 6-year voyage in Passenger Transportation ensures a smooth, enjoyable ride.
Customer Engagement:
His 9-year tenure in Customer Service shines through every interaction, making each ride a joy.
Language Skill:
His semi-fluency in Spanish invites a broader clientele into our family.
Leisure Activities:
An outdoors enthusiast, Jason loves spending quality time with family and friends, diving into video games, board games, enjoying stand-up comedy, and thrilling action and science-fiction films.
Chauffeur Commitment:
As a full-time Chauffeur, Jason is the face of our promise for a comfortable, timely, and luxurious ride.
Lucian M.
The Road Sage
"With every mile, I carry the trust and comfort of our clients."
City

Kenosha WI

Languages

English, Romanian

Admires

Determination & Curiosity
My Driver Lucian was very professional, thoughtful, Hilarious and All around Good Man. . Thanks for Everything 💖
Read full review
Lavada
About
Road Mastery:
With 25 years in Transportation and over 3 million miles driven, Lucian is the epitome of reliability.
Recreational Enjoyments:
His interest in sports, along with a penchant for crime movies, keeps him vibrant and engaging, always ready for a friendly chat en route to your destination.
Chauffeur Assurance:
As a full-time licensed chauffeur, Lucian's extensive experience is your assurance for a safe and punctual ride.
Questions are always welcome
Fill out the form below and we will answer any questions we might have, or book a ride here