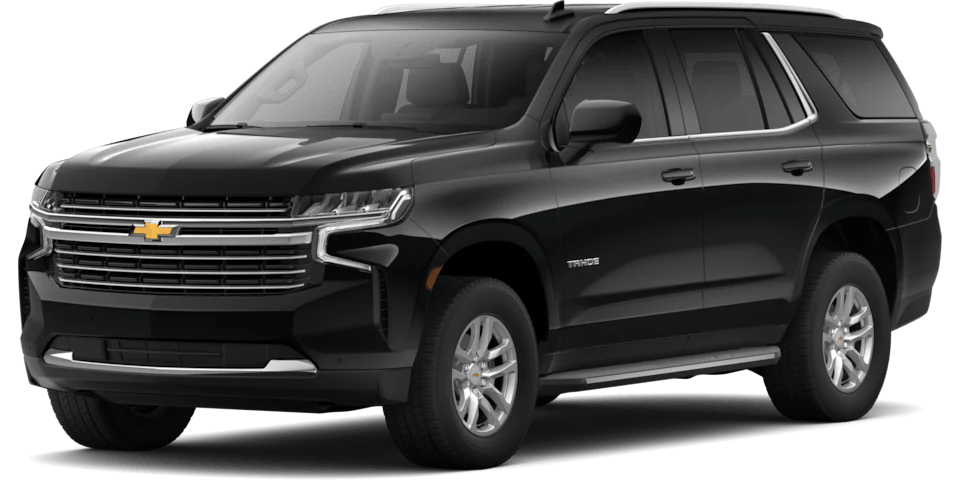 When it comes to golf outing transportation, convenience, comfort, and punctuality are paramount. That's why Contact Limo LLC is proud to offer top-tier golf transportation services to golf enthusiasts and players in the Kenosha, Milwaukee, and Chicago surrounding areas.
Whether you're heading to a local tournament or a leisurely day on the greens, we ensure a seamless, luxurious journey that complements your golf experience perfectly.
Choose Our Limo Service for Your Next Golf Game
There are numerous reasons why our golf tournament limousine service stands out as the ultimate transportation solution.
Licensed chauffeurs
24/7 availability
Transparent pricing
2023 SUVs
Safe transportation
Personalized service
The importance of a reliable golf event chauffeur service
service
Luxury Experience
Travel in comfort and style with our spacious SUVs equipped with leather seats, climate control, and other amenities.
Reliability and Punctuality
Our experienced chauffeurs use the most efficient routes and departure times to get you to your destination on time, every time.
Personalized Service
We tailor our services to meet your specific needs, whether it's airport transportation, corporate transportation, or special event transportation.
Competitive Pricing
Our pricing is transparent and competitive, with no hidden fees or surprises. We offer pre-paid rates for airport transportation services to ensure you know exactly what you're paying for upfront.
Flexible Booking Options
We offer flexible booking options, including online or phone booking, and our customer service team is always available to assist you with any questions or concerns.
Wide Service Area
We serve the Chicago, Kenosha, and Milwaukee areas, and beyond. Whether you're traveling to O'Hare, Midway, General Mitchell Airport or any other airport in the region, we've got you covered.
The Ultimate Golf Outing Experience with our Luxury SUV Limo Service
Golf outings are more than just a game; they are a blend of sport, leisure, networking, and an opportunity to enjoy the great outdoors. Whether you're participating in a friendly match, a charity event, or a corporate tournament, the experience begins long before you set foot on the first tee. It starts with the journey to the golf course, and that's where we come in.
As a premier limo service provider in Kenosha, WI, we understand the nuances that make a golf day special. Our luxury SUV limo service is designed to enhance your golf outing experience, making it as memorable as a perfect swing or a hole-in-one.
The Journey to the Course
Imagine starting your day of golf not with the stress of driving and parking, but with the comfort and luxury of a chauffeured SUV limo. Our spacious vehicles have plenty of room for your golf clubs, coolers, and any other gear you might need for the day. You and your fellow golfers can relax, discuss your game strategy, or simply enjoy the scenic drive to the course.
Arriving in Style
There's something undeniably exciting about pulling up to a golf course in a sleek, luxury SUV limo. It sets the tone for the day, adding an extra layer of sophistication to the event. Whether you're playing a round of Stroke Play, Match Play, or participating in a Scramble or Best Ball tournament, arriving in style gives you a confidence boost that can positively influence your game.
The Golf Outing Experience
Golf outings are a unique blend of competition and camaraderie. They offer a chance to challenge yourself, improve your skills, and enjoy the camaraderie of fellow golfers. The lush green fairways, the strategic bunkers, the challenging greens – every element of a golf course is designed to test your skills and push your limits.
In Kenosha, WI, we're fortunate to have some of the best golf courses in the region. From the well-maintained greens of Petrifying Springs Golf Course to the challenging holes at Ives Grove Golf Links, there's a course to suit every golfer's preference.
Enhancing the Golf Outing Experience
While the thrill of the game is a significant part of any golf event, the overall experience matters just as much. The weather, the course conditions, the company – these are all factors that contribute to the enjoyment of the day. Our luxury SUV limo service enhances this experience by removing any transportation worries. Regardless of the weather – be it a bright, sunny day, a cool, overcast afternoon, or a crisp, chilly morning – our SUV limos offer a comfortable, climate-controlled environment to ensure your journey is pleasant.
The Ride Home
After a day on the course, there's nothing better than sinking into the plush seats of our SUV limo, tired yet satisfied with the day's play. It's the perfect opportunity to discuss the day's best shots, the most challenging holes, and the memorable moments. Our professional chauffeurs will ensure a smooth ride home, allowing you to unwind and relax.
Popular Golf Courses in Kenosha County
Kenosha County is home to some of the most beautiful and challenging golf courses in Wisconsin. Here are a few popular ones:
Bristol Oaks Golf Club: Bristol Oaks Golf Club is a public golf course and banquet center in Bristol, Wisconsin. It's located just west of I-94 between Milwaukee and Chicago. The course is open to the public and has a par of 72.
Petrifying Springs Golf Course: Known for its well-maintained greens and fairways, this course offers a challenging yet enjoyable experience for golfers of all skill levels.
Brighton Dale Links: With three 9-hole courses, Brighton Dale Links offers variety and challenge. The courses are beautifully maintained and offer stunning views.
Strawberry Creek Club: This private club features a championship golf course that is as challenging as it is beautiful. The club also offers excellent amenities.
Maplecrest Country Club: A public 18-hole course known for its beautiful layout and friendly staff. The course is well-suited for both beginners and experienced golfers.
Ives Grove Golf Links: Offering 27 holes of premium golf, Ives Grove is a favorite among locals. The course is well-maintained and offers a challenge for golfers of all skill levels.
Knollwood Club: The club has an 18-hole golf course, driving range, putting greens, and two golf simulators. It also has tennis courts, a swimming pool, and skeet shooting.

Whether you're a seasoned golfer or a beginner, these courses offer a fantastic golfing experience. And with our luxury SUV limo service, getting there is half the fun!
Golfing Terms to Know
Whether you're a seasoned golfer or a beginner, understanding golf terminology can enhance your enjoyment of the game. Here are some common terms that you might come across during a golf outing:
Birdie: A score of one under par on a hole.
Bogey: A score of one over par on a hole.
Drive: The first shot taken at the tee box, usually with a driver.
Fairway: The area between the tee box and the green where the grass is cut short.
Green: The area at the end of a fairway where the hole is located.
Par: The number of strokes a skilled golfer is expected to take to complete a hole or round.
Putt: A shot played on the green, typically with a putter.
Tee Box: The area where golfers start a hole from.
Fore: A warning shout given when a ball is heading towards another person.
Understanding these terms can help you navigate the golf course and enjoy your golf outing even more. So the next time you're in our luxury SUV limo, heading for a golf outing, impress your fellow golfers with your knowledge of golf terms!
The Contact Limo LLC Difference
At Contact Limo LLC, we believe in providing more than just a ride; we offer an experience. Our luxury SUV limo service is designed to enhance your golf day, making it a memorable event. Here's what sets us apart:
Luxury: Our SUV limos are equipped with plush seating, climate control, and ample space for golf equipment and coolers. We ensure a comfortable, luxurious ride to and from the golf course.
Reliability: We understand the importance of punctuality for a golf event. Our chauffeurs ensure timely pick-ups and drop-offs, so you can focus on your game without any stress.
Professionalism: Our chauffeurs are trained professionals who prioritize your safety and comfort. They are well-versed with the local area and golf courses, ensuring a smooth, hassle-free ride.
Personalized Service: We understand that every golf outing is unique. We offer personalized services to cater to your specific needs and preferences.
Safety: We adhere to all safety guidelines and protocols. Our vehicles are regularly serviced and maintained to ensure a safe ride.
Convenience: Stay focused on your game and trust us with driving you to and from the course.
At Contact Limo LLC, we strive to make your golf day a memorable experience. From the moment you step into our luxury SUV limo to the moment you return, we ensure a journey filled with comfort, luxury, and style. So, for your next golf trip, choose Contact Limo LLC and experience the difference.
FAQ
What makes your limo service ideal for golf outings?
Our luxury SUV limos offer ample space for golf bags, coolers, and other equipment, ensuring a hassle-free transportation experience. Our professional chauffeurs are punctual and well-versed with the local area, ensuring a smooth, timely ride to and from the golf course.
How does your service enhance the golf game experience?
Arriving in a luxury SUV limo not only adds an element of style and sophistication but also ensures a stress-free, comfortable journey. You can focus on your game and enjoy the day without worrying about the logistics of transportation or worrying there is not enough space for your clubs or luggage.
How early should I book the limo service for a golf match?
We recommend booking as early as possible, especially during the peak golf season. This ensures that we can accommodate your preferred date and time.
Can you accommodate large groups for golf outings?
Yes, our luxury SUV limos can comfortably accommodate larger groups. In the eventuality that your group needs it, we can provide additional vehicles and drivers.
If you have a larger group, we recommend contacting us in advance to discuss the best transportation options.
What safety measures do you follow in your limo service?
Your safety is our top priority. Our vehicles are latest models and they are regularly serviced and maintained to the highest standards. Our chauffeurs are professionally trained and follow all safety protocols.
How do I book your limo service for a golf outing?
You can book our services through our website or by giving us a call. Our team is always ready to assist you with your booking and answer any questions you may have.