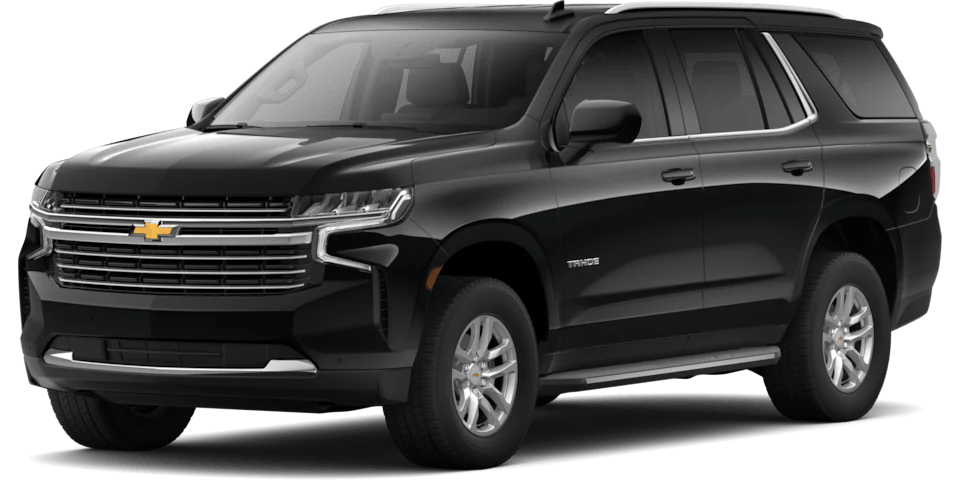 Experience the pinnacle of luxury and elegance with Contact Limo LLC, the premier O'Hare limousine service provider.
As a Kenosha-based company, we specialize in delivering an exceptional travel experience through our exquisite SUV limousines and highly trained chauffeurs. Our services extend to special events, airport transfers, and all your transportation needs. Let's explore how Contact Limo LLC surpasses your expectations and transforms your journey between O'Hare International Airport to Kenosha, Milwaukee, Chicago and the surrounding areas.
Contact Limo LLC: Your Trusted ORD car service
Traveling can be both exciting and stressful, but with Contact Limo LLC, you can sit back, relax, and enjoy a seamless travel experience to and from O'Hare airport. We've tailored our services to meet your unique needs, with an emphasis on punctuality, comfort, and convenience. Here's what you can expect when choosing us:
Licensed chauffeurs
24/7 availability
Transparent pricing
2023 SUVs
Safe transportation
Personalized service
The Importance of Reliable Transportation
Luxury Experience
Elevate your journey to a luxurious experience with our opulent SUVs, where plush leather seating meets personalized climate control. Discover the finest amenities and indulge in the ultimate comfort and elegance as you travel in style.
Reliability and Punctuality
Rely on our seasoned chauffeurs, who masterfully navigate the swiftest routes and meticulously plan departure schedules, ensuring your punctual arrival at your destination—consistently and without fail.
Personalized Service
At O'Hare and beyond, our services are thoughtfully crafted to cater to your distinct preferences—be it seamless airport transfers, polished corporate travel, or bespoke transportation for your special events.
Competitive Pricing
Experience clarity and fairness in pricing with our transparent and competitive rates—free from hidden charges or unwelcome surprises. Our ORD transportation services feature pre-paid rates, providing you with the confidence of knowing the precise cost upfront, for a hassle-free journey.
Flexible Booking Options
Embrace the ease of booking with our adaptable options—choose between convenient online reservations or a personalized phone booking experience. Our dedicated customer service team stands ready to assist, providing prompt and attentive support for any inquiries or needs that may arise.
Wide Service Area
From the bustling streets of Chicago to the vibrant communities of Kenosha and Milwaukee, our reach extends across the region and beyond. Whether you're journeying between O'Hare and Midway, or transferring to the General Mitchell Airport, our exceptional service ensures a seamless and remarkable transfer—wherever your destination may be.
The Contact Limo LLC Advantage: Addressing Your O'Hare Airport Transportation Needs
Traveling through one of the busiest airports in the world, such as O'Hare, can present unique challenges. Contact Limo LLC understands these challenges and offers seamless solutions to elevate your airport transportation experience.
Punctuality and Reliability: Never miss a flight again. Our chauffeurs prioritize punctuality, ensuring you arrive on time, every time.
Luxury and Comfort: Unwind in our opulent SUV limousines, complete with plush interiors, refreshments, and state-of-the-art entertainment systems.
Privacy and Discretion: Enjoy the privacy of your personal sanctuary on wheels, where you can relax, work, or celebrate in confidence.
24/7 Availability: Our services operate around the clock, providing reliable transportation to match your schedule—no matter the hour.
Tailored for Groups and Families: Traveling with a group? Our spacious limousines accommodate 3 to 7 passengers, plus luggage, making group travel a breeze.
Kenosha is a vibrant city situated on the shores of Lake Michigan, known for its rich history, charming downtown, and picturesque lakefront. Whether you're a resident or a visitor, traveling to and from Kenosha to O'Hare International Airport (ORD) requires reliable and comfortable transportation. That's where our Kenosha ORD Limousine Service comes in. As a trusted partner in luxury ground transportation, we are dedicated to providing exceptional service that exceeds your expectations. Let us take care of your airport transfers, ensuring a smooth and stress-free journey from start to finish.
Whether you're traveling from Kenosha to O'Hare Airport or exploring the charm of Kenosha itself, our reliable and comfortable limo service will meet your needs. Book with us and let us take you on a journey of comfort, convenience, and style.
Popular Destinations: Explore the Region in Style
With Contact Limo LLC, you can explore the region in unparalleled luxury. Our O'Hare limo services connect you to a range of popular destinations.
As you plan your journey to or from Chicago O'Hare International Airport, it's important to consider estimated driving times to various popular destinations in the region.
ℹ️ Please note that the driving times provided below are estimates and may vary based on road construction, weather, traffic conditions, and other factors. For a smooth and stress-free experience, we recommend allowing extra time for potential delays.
Discover Kenosha: A Scenic Gem
While Kenosha is known for its proximity to O'Hare Airport, it has so much more to offer. Take the time to explore the city and discover its unique charm and attractions.
Travel from O'Hare to Kenosha, Wisconsin in just 52 minutes (53.4 miles) and experience the natural beauty and charming atmosphere of this scenic destination in the comfort of our limousines..
Experience the Vibrancy of Milwaukee
Arrive in Milwaukee, Wisconsin in approximately 1 hour and 9 minutes (79.3 miles). Whether exploring the city's rich cultural heritage or enjoying its bustling nightlife, travel in style with our limo company.
Embrace the Energy of Chicago Loop
Reach the vibrant heart of downtown Chicago in just 23 minutes (15.3 miles). Let our limo services transport you to the iconic sights and sounds of the Windy City.
Connecting Airports: O'Hare, General Mitchell, and Midway
Effortlessly connect to other airports in the region, including General Mitchell International Airport (1 hour and 1 minute, 72.6 miles) and Midway International Airport Terminal (34 minutes, 23.6 miles). Our livery services facilitate seamless airport transfers.
Visit Picturesque Lake Geneva and Madison
Experience the serene beauty of Lake Geneva (1 hour and 8 minutes, 70.2 miles) or explore the vibrant capital city of Madison (1 hour and 57 minutes, 134 miles). Let our chauffeur services enhance your journey.
Business Travel: Rosemont and McCormick Place
Arrive at your business meetings, conferences, and corporate events in elegance. Our limo services provide convenient transportation to Rosemont (12 minutes, 4.1 miles) and McCormick Place (28 minutes, 17.6 miles).
Versatile Services for Unforgettable Moments: Special Occasions with Contact Limo LLC
From grand weddings to corporate events, Contact Limo LLC brings luxury and sophistication to every occasion. Our top-tier limo services ensure that you and your guests make a grand entrance, and our chauffeurs are dedicated to delivering excellent customer service, making every event memorable.
Why Choose Contact Limo LLC for O'Hare Livery Service?
Choosing Contact Limo LLC for your O'Hare livery service means choosing a company that is dedicated to excellence, luxury, and customer satisfaction. Here are some of the key reasons why Contact Limo LLC stands out as the premier choice for O'Hare livery service:
Luxurious Fleet of SUV Limousines: Our fleet of exquisite SUV limousines is designed to provide passengers with unparalleled comfort and elegance. Each vehicle is equipped with plush interiors, state-of-the-art entertainment systems, and premium amenities to ensure a refined and opulent travel experience.
Professional and Courteous Chauffeurs: Our highly trained chauffeurs are not only skilled drivers but also experts in delivering exceptional customer service. Their focus on courtesy, discretion, and punctuality ensures that you arrive at your destination relaxed and on time.
24/7 Availability and Reliability: With round-the-clock availability, Contact Limo LLC is ready to serve your transportation needs at any hour of the day or night. Our dependable and prompt service ensures that you have a reliable means of transportation whenever you need it.
Tailored Services for Individuals and Groups: Whether you are traveling solo, with family, or in a larger group, Contact Limo LLC can accommodate your specific needs. Our spacious SUV limousines provide ample room for passengers and luggage, making group travel seamless and enjoyable.
Personalized and Exclusive Experience: At Contact Limo LLC, we believe in delivering a personalized experience to each of our passengers. From customized travel routes to special accommodations, our team is dedicated to fulfilling your preferences and exceeding your expectations.
Versatility for All Occasions: Beyond airport transfers, Contact Limo LLC offers livery services for a wide range of special occasions, including weddings, corporate events, proms, and more. Our commitment to elegance and sophistication adds a touch of luxury to any event.
Safety and Peace of Mind: Your safety and well-being are of paramount importance to us. Our chauffeurs undergo rigorous training, and our vehicles are regularly inspected and maintained to meet the highest safety standards.
Stress-Free and Efficient Travel: Traveling to and from O'Hare International Airport can be hectic, but with Contact Limo LLC, your journey is stress-free. Our door-to-door service, efficient route planning, and real-time flight tracking make your airport transportation a breeze.
Flexible Scheduling and Charter Options: Whether you require multiple pickups from different locations or wish to charter a limousine for extended periods, Contact Limo LLC offers the flexibility to accommodate your unique travel arrangements. Our team works closely with you to create a customized itinerary that aligns with your schedule and preferences, ensuring a seamless and well-coordinated experience that caters to all your transportation needs. With our adaptable scheduling options, you can confidently plan complex or multi-stop journeys while enjoying the luxury and exclusivity of our O'Hare livery service.
About O'Hare: A Gateway to the World
Chicago O'Hare International Airport (ORD) holds a prominent position as one of the busiest and most well-connected airports in the world. Strategically located just 17 miles northwest of downtown Chicago, O'Hare serves as a major hub for American Airlines and United Airlines, connecting millions of passengers to destinations across the globe each year.
Sprawling over an impressive 7,200 acres, O'Hare is designed to handle high volumes of passenger traffic with ease and efficiency. The airport is equipped with four passenger terminals, nine concourses, and 182 gates, providing travelers with a seamless and convenient airport experience.
O'Hare's extensive network offers direct services to 210 domestic and international destinations, making it a true gateway to the world. Whether you're traveling for business or leisure, O'Hare provides the connections you need to reach your desired destination.
The airport's excellence has not gone unnoticed. For ten consecutive years, O'Hare has earned the prestigious title of "Best Airport in North America," as voted by readers of the U.S. Edition of Business Traveller Magazine and Global Traveler Magazine. This accolade is a testament to O'Hare's commitment to delivering outstanding service and world-class amenities to travelers.
O'Hare's exceptional reputation, extensive connectivity, and dedication to customer satisfaction make it a top choice for travelers and a key player in the world of aviation. As you embark on your journey with Contact Limo LLC's O'Hare limo services, you can take comfort in knowing that you are traveling through an airport that is celebrated for its excellence on the global stage.
Arriving at O'Hare? We've Got You Covered!
✈️ Personalized Pick Up: As soon as you land, our professional chauffeur will reach out to you via text message, providing clear instructions for your pick up. Whether you're arriving from a domestic or international flight, we'll meet you at the designated locations in Terminals 1, 2, 3, or 5.
✈️ Real-Time Flight Tracking: We understand that flight schedules can change. That's why we use advanced flight tracking software to monitor your inbound flight in real-time. Your pick-up time will be adjusted accordingly, ensuring that your vehicle is ready when you are.
✈️ Prompt Service: While airport traffic can be unpredictable, our team is dedicated to getting you on the road as quickly as possible. Your vehicle will typically reach you within 5 to 20 minutes of your call.
Experience Our Signature Meet & Greet Service
✨ VIP Treatment: Add a touch of luxury to your travel experience with our Meet & Greet service. Our chauffeur will greet you with a personalized sign in baggage claim or at the main escalator. We'll even assist with your luggage!
✨ Flexible Options: Choose from our Meet & Greet options—paid add-on for domestic and international flights. For Terminal 5 arrivals, Meet & Greet services are available at Exit A or Exit B.
✨ Short Walk to Your Vehicle: O'Hare airport offers designated livery parking directly across from each terminal. You're just a 5 to 7-minute walk away from starting your journey in style.
Departing from O'Hare? Arrive in Luxury!
🚘 Timely Drop Off: At Contact Limo LLC, punctuality is our priority. We'll ensure that you arrive at your terminal in a timely manner, giving you peace of mind as you prepare for your flight.
🚘 Door-to-Door Service: Our courteous chauffeurs will drop you off right at your terminal and assist with your luggage. You can count on us for a smooth and stress-free departure.
🚘 Servicing All Terminals: We provide top-tier transportation services to O'Hare Terminals 1, 2, 3, and 5. Wherever you're headed, we'll get you there in style.
O'Hare Amenities
The Chicago O'Hare International Airport offers an array of amenities to enhance the travel experience, including the Hilton Chicago O'Hare Airport Hotel's dining options, fitness center, meeting rooms, and more. Additionally, the airport features a serene Yoga Room, dedicated spaces for nursing mothers, and captivating art exhibits that provide visual delights for passengers. These amenities provide comfort, convenience, and entertainment for all travelers passing through the airport, making for a memorable travel experience.
The Hilton Chicago O'Hare Airport Hotel
Located directly across from Terminals 1, 2, and 3, the Hilton Chicago O'Hare Airport Hotel offers a range of amenities for travelers:
Fitness Center: Work out in the 8,000 square foot facility featuring a lap pool, steam room, sauna, and massages.
Dining Options:

Sports Edition Bar: Catch the latest games on 50-inch HD televisions and enjoy front-row sports experience.
Gaslight Club: Indulge in aged steaks, prime rib, seafood, and hearty cocktails.
Andiamo: Savor contemporary dining with international cuisine.
Caffe Mercado: For quick bites, grab Starbucks coffee, pastries, salads, and sandwiches.

Business Services: Stay productive with the on-site UPS Store and full service Business Center.
Meeting Rooms: Conduct business in 43 meeting rooms and ballrooms with state-of-the-art facilities.
Accommodations: Enjoy sound-resistant windows, wireless internet, allergy-friendly rooms, and hotel theater rooms.
Barber Shop: Freshen up with grooming services, including haircuts and hot shaves.
Yoga Room: A Tranquil Oasis for Travelers
Located on the Mezzanine Level of Terminal 3 Rotunda, the Yoga Room offers a peaceful sanctuary for travelers seeking relaxation and rejuvenation. The 15 x 16-foot room features sustainable bamboo wood flooring, floor-to-ceiling mirrors on one wall, and exercise mats provided for practicing yoga. Frosted glass windows provide natural light while ensuring privacy, and the calming earth tones and lush plants create a serene atmosphere. Soothing sounds play through the audio system, and a wall-mounted video monitor displays both yoga exercises and nature imagery. A second video monitor displays flight information for arrivals and departures. Open daily from 6:00 am to 10:00 pm, the Yoga Room is an ideal place to unwind before or after a flight. Public restrooms are nearby for changing clothes, and guests are asked to remove shoes upon entering.
Mother's Rooms/Lactation Pods: Dedicated Spaces for Nursing Mothers
Chicago O'Hare International Airport understands the needs of traveling, nursing mothers and provides dedicated Mother's Rooms and lactation pods to accommodate them. Each Mother's Room is equipped with comfortable seating, a sink, electrical outlets, and a diaper changing surface, ensuring a clean and convenient environment. The Mamava lactation pods offer added privacy for nursing mothers. These spaces are strategically located throughout the airport's terminals and are ADA compliant, ensuring accessibility for all. Mother's Rooms can be found at Terminal 1 (Concourse B | Gate B10), Terminal 2 (Concourse F | Crossover Between Gates E5 and F9), Terminal 3 (Rotunda, next to the Yoga Room and Concourse L | Gate L6), and Terminal 5 (Concourse M | Gate M8, M20, M32, and M37). Lactation Pods are located at various gates across Terminal 1, Terminal 2, and Terminal 3.
Airport Art Exhibits: Visual Delights for Layover Entertainment
Travelers at Chicago O'Hare International Airport can enjoy a variety of art exhibits that showcase creativity and artistic talent. These exhibits are thoughtfully curated and provide visual delights for passengers as they navigate the airport or wait for their flights. From contemporary pieces to traditional artwork, the art exhibits offer an opportunity for cultural exploration and entertainment during layovers. The exhibits feature works by local, national, and international artists and are designed to enhance the travel experience by providing moments of inspiration and reflection.
Booking Your Luxurious Journey
Ready to embark on a luxurious journey with us? Booking is easy and convenient. Contact us to reserve your limousine and experience the unparalleled elegance of our services.
By choosing Contact Limo LLC, you can be confident that you're getting a luxurious and reliable ORD transportation experience at a competitive price.
FAQ
How can I book a limousine to or from O'Hare?
Booking with us is simple and convenient. Contact us by phone or through our website, and our team will assist you in selecting the perfect limousine and scheduling your pickup.
How does Contact Limo LLC ensure the safety and well-being of passengers?
Your safety is our top priority. Our chauffeurs are licensed and undergo rigorous training, our 2023 limousines are regularly inspected, and we adhere to strict cleaning protocols to provide a clean and secure environment.
Can I request specific amenities or special accommodations for my limousine ride?
Absolutely! We aim to personalize your experience to meet your preferences. Please let us know of any specific amenities or accommodations you require when booking, and we will do our best to fulfill your requests. Some examples of amenities are car seats or flower bouquets and they can be purchased as add-ons for your ride.
Can I make changes to my reservation after booking?
Yes, you can make changes to your reservation up until a specific cutoff time. Please contact us for details on making changes.
Is gratuity for the chauffeur included in the price?
It depends on your quote at the time of the booking. Both our dispatchers and our online forms should state whether the gratuity was included or not.  The standard gratuity for limo drivers is 20%.
Our drivers are part of the service industry and rely, in part, on gratuities to supplement their income. By providing a gratuity, you acknowledge their exceptional service and hard work.
What is the maximum capacity of your SUV limousines?
Our spacious SUV limousines can comfortably accommodate 1 to 7 passengers, making them ideal for individuals, families, and larger groups. Additionally, our limousines offer ample space for luggage.