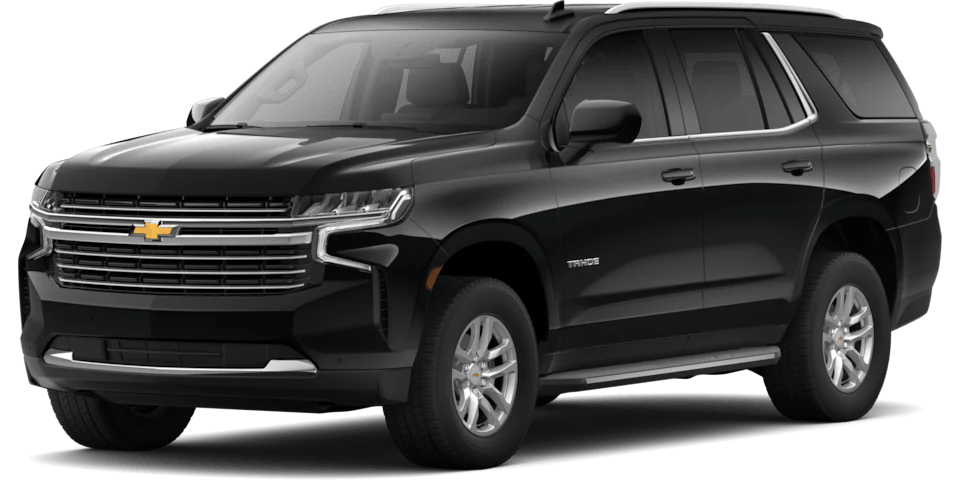 Are you a music enthusiast looking to immerse yourself in the vibrant music scenes of Milwaukee and Chicago? Do you find the logistics of transportation to various concerts and music festivals a bit daunting? Well, worry no more! Contact Limo LLC is here to transform your concert-going experience. Based in Kenosha, WI, we offer our top-notch Concert Limo Service in the Milwaukee and Chicago areas, featuring a fleet of luxurious 2023 SUV limousines. In this article, you'll learn more about our exceptional limo services and get a glimpse of the most anticipated music festivals in these cities.
Concerts and music festivals are about more than just the music; they're about the entire experience. And a significant part of that experience is getting there. With Contact Limo LLC, you can start the party before you even arrive at the venue. Our luxurious limousines and professional chauffeur service ensure that your journey is just as enjoyable as the concert itself.
About Contact Limo LLC
Contact Limo LLC, headquartered in Kenosha, offers high-class limousine services in various locations including Kenosha, Chicago, and Milwaukee. Our top-rated service revolves around luxury 2023 SUV limousines, which are equipped with an assortment of amenities designed to provide comfort, convenience, and a sense of luxury. As a dependable choice for concert limo services, we ensure our clients enjoy an unforgettable concert experience marked by style, comfort, and punctuality.
Licensed chauffeurs
24/7 availability
Transparent pricing
2023 SUVs
Safe transportation
Personalized service
Concert Transportation Services
Premium Comfort
Journey with elegance in our roomy SUVs, featuring leather interiors, temperature regulation, and more deluxe features.
Dependability and Timeliness
Our seasoned drivers prioritize optimal routes and schedules, ensuring timely arrivals to your events, concerts, or festivals consistently.
Customized Solutions
Our services are adapted to your unique requirements, be it airport transfers, business travel, or transportation for distinct events.
Competitive Pricing
Our pricing is transparent and competitive, with no hidden fees or surprises. We offer pre-paid rates for airport transportation services to ensure you know exactly what you're paying for upfront.
Flexible Booking Options
We offer flexible booking options, including online or phone booking, and our customer service team is always available to assist you with any questions or concerns.
Expansive Coverage
Catering to Chicago, Kenosha, Milwaukee, and more. From journeys to Ravinia, Milwaukee Festivals, or other regional events, we ensure you travel seamlessly.
Our services are not limited to just concerts and festivals. We also cater to corporate events, airport transfers, special occasions, and more. Our goal is to provide a seamless and luxurious transportation experience for all our clients, regardless of their destination. Whether you're heading to a business meeting, catching a flight, celebrating a special occasion, or rocking out at a concert, we've got you covered.
Our fleet of 2023 SUV limousines is equipped with a range of amenities designed to enhance your travel experience. Plush seating, advanced sound systems, climate control, and more ensure that you can relax and enjoy the ride. And with our professional chauffeurs at the wheel, you can rest assured that you'll arrive at your destination safely and on time.
Importance of Limo Service for Concerts
Concerts are about more than just the music; they're about the experience. And part of that experience is getting there. Navigating through traffic, finding parking, and dealing with the stress of driving can all take away from the enjoyment of the event. But with the right limo service, you can leave all that behind.
Our concert limo service allows you to start the party before you even arrive at the venue. You can sit back, relax, and enjoy the ride while our professional chauffeurs take care of the driving. And with our luxurious limousines, you'll be arriving in style:
Begin the Party Early: Why wait to reach the venue to start the festivities? With our concert limo service, the party begins the moment you step in. Our limos are equipped with state-of-the-art sound systems, allowing you to play your favorite tracks and get in the mood for the concert.
Avoid Parking Hassles: One of the significant challenges of attending concerts, especially in bustling areas like the United Center or Millennium Park, is parking. With our concert transportation, you can forget about the stress of finding a parking spot or the exorbitant parking fees. Our professional chauffeurs will drop you right at the venue entrance and be there to pick you up once the concert is over.
Safety First: After an exhilarating concert, driving can be a concern, especially if you've had a few drinks. Our concert transportation services ensure you don't have to worry about driving back home. Our trained chauffeurs prioritize your safety, ensuring you reach home securely.
Travel with Friends: Concerts are best enjoyed with friends. Our fleet can accommodate groups, ensuring you and your friends can travel together. Share the excitement, discuss the setlist, and relive the best moments of the concert as you ride back home.
Chicago
Contact Limo LLC is a premier transportation service in Chicago, specializing in providing seamless and luxurious rides to and from top music venues in the city. Our commitment to punctuality, style, and comfort ensures that your transportation experience is nothing short of exceptional.
Music Venues
Some of the top music venues we serve in Chicago include:
Wrigley Field: An iconic baseball park that also hosts major concerts.
United Center: Home to the Chicago Bulls and Blackhawks, this venue also welcomes top musical acts.
Soldier Field: Primarily a football stadium, it's also a destination for big-name concerts.
Aragon Ballroom: A historic ballroom that has seen performances from countless legendary artists.
Guaranteed Rate Field: Another major baseball park that doubles as a concert venue.
Wintrust Arena: A modern venue for concerts, sports, and other events.
House of Blues: Known for its intimate setting and diverse range of musical acts.
Allstate Arena: A multi-purpose arena hosting concerts, sports, and more.
Annual Festivals in Chicago:
Lollapalooza: One of the world's premier music festivals, held at Chicago's lakefront Grant Park, featuring top artists across various genres.
Windy City Smokeout: A country music festival combined with barbecue and craft beer.
Pitchfork Music Festival: An internationally recognized indie rock-centric festival held at Union Park.
North Coast Music Festival: An electronic-focused fest at SeatGeek Stadium in Bridgeview.
Riot Fest: A unique festival bridging generations of punk rock fans, held at Douglass Park.
Chicago Blues Festival: The world's largest free blues festival, held at Millennium Park, celebrating Chicago's rich blues heritage.
Chicago Jazz Festival: A long-standing tradition showcasing jazz talent at the Chicago Cultural Center and Millennium Park.
World Music Festival Chicago: A citywide festival featuring international musicians at various venues including Millennium Park and the Chicago Cultural Center.
Ravinia: an internationally renowned music festival that presents outstanding performances by the world's greatest artists in an enchanting park setting.
Moreover, Contact Limo LLC offers transportation to the Chicago suburbs like Tinley Park, Rosemont, and Des Plaines. No matter where your concert or event is taking place in the Chicago land area, Contact Limo LLC has you covered.
Milwaukee's Vibrant Music Scene
Milwaukee is a bustling hub of music and culture. The city hosts over 100 festivals throughout the year, with many taking place during the summer months. Some of the prominent venues in Milwaukee include:
UW-Milwaukee Panther Arena: A versatile venue hosting everything from sports to concerts.
The Factory on Barclay: Known for its intimate setting and eclectic line-up of artists.
Miller High Life Theatre: A historic venue that has seen performances from some of the biggest names in music.
The Riverside Theater: Located in the heart of the city, it's a favorite among artists and fans alike.
Turner Hall Ballroom: A classic Milwaukee venue known for its unique architecture and rich history.
Annual Festivals in Milwaukee:
Bastille Days: A free festival celebrating French culture with cuisine, live music, and the annual "Storm the Bastille" 5K run/walk, held in Cathedral Square Park.
Brewfest: Wisconsin's largest one-day craft beer tasting event, set against the backdrop of Milwaukee's beautiful Lakefront.
Riverwest 24: A 24-hour bike race that's more about community than competition, taking place in the Riverwest neighborhood.
Dragon Boat Festival: A Chinese cultural festival featuring dragon boat races and cultural performances.
Milwaukee Rally: The Midwest's largest free motorcycle rally, held during Labor Day Weekend, celebrating the city's deep connection with Harley-Davidson.
Summerfest: Known as the world's largest music festival, Summerfest is an 11-day musical extravaganza held on the shore of Lake Michigan, featuring a diverse range of artists and genres.
Wisconsin State Fair: A celebration of Wisconsin's agricultural heritage, with food, music, rides, and the iconic Cream Puff treat.
Whether you're heading to a concert at a renowned venue or attending one of the many annual festivals, both Chicago and Milwaukee offer unforgettable experiences. With Contact Limo LLC, you can ensure that your concert transportation needs are met with professionalism and style.
Role of Concert Limo Services in Multi-Day Events
Multi-day events like the Lincolnwood Fest, Chicago Jazz Festival, or the World Music Festival Chicago require reliable transportation, and that's where we come into the picture. Our concert limo services ensure convenience and comfort throughout the multi-day events, providing you with a seamless festival experience.
Our limousines are equipped with all the amenities you need to relax and unwind between festival days. Whether you want to leave for a few hours to catch up on sleep, enjoy some quiet time, or continue the party with your friends in another setting, our limousines provide the perfect solution. And with our professional chauffeurs at the wheel, you can rest assured that you'll arrive at your destination safely and on time, every time.
What Sets Contact Limo LLC Apart
Our primary focus is on the safety and comfort of our passengers. Our fleet of vehicles is updated regularly and maintained in pristine condition to ensure a smooth ride. Customer satisfaction ranks at the top of our priorities, and we cater to all transportation needs, be it a simple airport transfer, corporate travel, special occasions, or concert limo services.
We understand that every client is unique, and we strive to provide a personalized service that meets your specific needs. Whether you're a solo traveler or part of a large group, we have the resources and expertise to provide a transportation solution that suits you. Our team of professionals is dedicated to making your concert experience as seamless and enjoyable as possible.
Booking Process with Contact Limo LLC
We offer a simple booking process designed with our customer's convenience in mind. With a flexible rescheduling policy, transparent pricing, and 24/7 customer support, we strive to provide the best service possible. Our online booking system is easy to use and allows you to book your limo service in just a few clicks.
We understand that plans can change, which is why we offer a flexible rescheduling policy. If you need to change your booking, simply let us know and we'll do our best to accommodate your new schedule. Our pricing is transparent, with no hidden fees or charges. What you see is what you pay.
FAQs
What types of vehicles do you offer for concert transportation?
We offer a range of luxury vehicles, including 2023 SUV limousines equipped with top-notch amenities. Depending on the size of your group and preferences, we can provide the perfect vehicle to enhance your concert experience.
How early should I book the limo service for a concert?
We recommend booking as early as possible, especially for high-demand events or peak seasons. However, we always strive to accommodate last-minute requests, but early booking ensures availability and allows us to tailor the experience to your needs.
Do you provide services only in Chicago, Kenosha, and Milwaukee?
While our primary service areas are Chicago, Kenosha, and Milwaukee, we also cover surrounding areas and suburbs. If you have a specific location in mind, please reach out, and we'll do our best to accommodate your request.
Are your chauffeurs trained to handle heavy concert traffic?
Absolutely! Our chauffeurs are experienced and well-versed with the local areas. They use the most efficient routes and are adept at navigating through concert traffic to ensure you reach your destination on time.
Can I customize my ride with specific amenities or requests?
Yes, we pride ourselves on offering personalized services. Whether you have specific music preferences, require multiple stops, or have any other requests, let us know in advance, and we'll do our best to fulfill them.
What safety measures do you have in place, especially during peak concert seasons?
Safety is our top priority. All our vehicles undergo regular maintenance checks, and our chauffeurs are trained in safe driving practices. Additionally, we monitor traffic and weather conditions to ensure a safe and smooth journey to and from the concert.